Car Window Sticker, American Staffordshire Terrier Clear Vinyl Decal On Board Stickers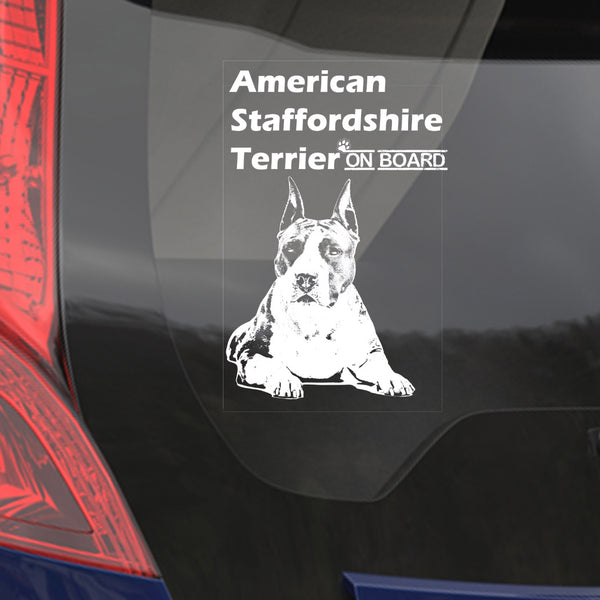 We offer a wide range of modern car stickers, currently offering original designs of many breeds of dogs.
They are made of high quality clear vinyl material designed for this purpose. Stickers are resistant to common weather conditions.
This sticker features white graphic embedded into a panel of clear vinyl.
Our car stickers are also suitable as an original gift for dog lovers, breeders and other animal lovers.
If you have any questions or if your breed is missing here, do not hesitate to contact us.
Design your own custom decal for your vehicle using your own photo, design, text.
[Sticker sizes]
4.7" w x 7.1" h (12 cm w x 18 cm h)
[Available option]
Inside Glass:
Your decal will be produced with front adhesive, so that your sticker can be applied inside the window facing out.
This option helps protect decals from harsh weather conditions and vandalism.
Standard:
For highly reflective glass, or store fronts with heavy tint we recommend to place printed materials on the outside of the window to achieve full vibrancy.
[Material]
We print all designs on our original and innovative self-adhesive high quality clear vinyl.
[Additional Information]
Item No. : CWS71115